Cannabidiol, more commonly known as CBD, is one of more than 100 cannabinoids found in the cannabis plant. The amount of CBD found in cannabis depends upon the strain. Some strains have a high percentage of the cannabinoid and others a small percentage. While it may not have the same effects as THC (the other well-known cannabinoid), CBD helps with numerous complications and can be very beneficial to cannabis users.
CBD vs THC
CBD and THC are the two most well-known cannabinoids in the cannabis plant. Both offer significant health benefits. The biggest difference is that THC, or tetrahydrocannabinol, is the compound of the plant that produces the high most people associate with cannabis use. CBD, on the other hand, doesn't.
CBD, THC, and the various other cannabinoids in cannabis work in synergy, producing what is called the entourage effect. In certain strains, the CBD content can help to reduce the psychoactive effects of THC, enabling users to have a more enjoyable experience.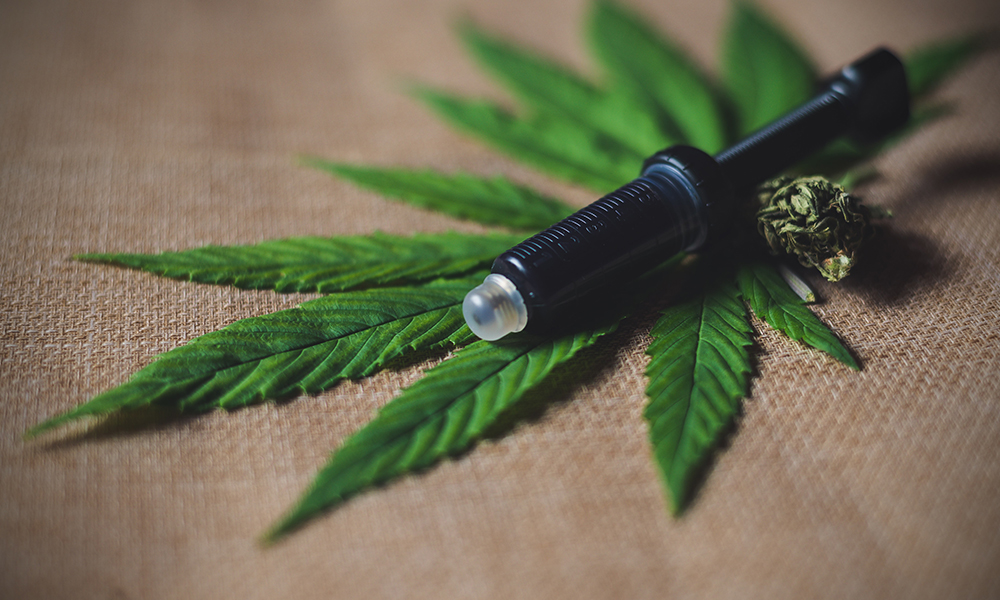 What CBD Can Help With
Pain
CBD binds with the cannabinoid receptors found in your brain and other areas of your body. It can help to block pain and inflammation, alleviating issues such as:
Chronic pain
Pain from arthritis
Muscle pain
Multiple sclerosis pain
Anxiety
Studies are finding that CBD may help with anxiety. The cannabinoid often has a very relaxing effect, which can help to lessen anxiety symptoms. It can help to:
Reduce stress
Assist with social anxiety
Improve PTSD symptoms
Lessen physiological effects caused by anxiety
Neurodegenerative Disorders
Neurodegenerative diseases are those that cause the brain to deteriorate over time, leading to a decline in cognitive function. Cannabis and CBD have shown promise in helping to treat diseases such as:
MS
Parkinson's
Alzheimer's
CBD also has anti-inflammatory effects, which can help to reduce the inflammation that makes symptoms of neurodegenerative diseases worse.
Seizures
CBD may be a possible treatment for epilepsy, which causes seizures. A study conducted in 2016 had 214 patients add 2 to 5 milligrams of CBD per day to their existing medication regimen. The results found that overall, patients experienced 36.5 fewer seizures a month. While more research is needed, the results are promising.
Cancer
Cannabis is used by many to help with side effects caused by cancer treatment. Studies are also looking into whether CBD can help to reduce or prevent cancer cell growth. The cannabinoid can help with inflammation and change how cells reproduce.
Skin Conditions
When applied topically, CBD absorbs into the skin and binds to cannabinoid receptors. The anti-inflammatory properties can help with skin conditions such as:
Acne
Psoriasis
Eczema
Atopic dermatitis
Seborrheic dermatitis
Rosacea
How to Use CBD
There are many ways to take CBD. You can place a few drops of a tincture under your tongue or add a few drops into your drink. You can find topicals infused with CBD that can be applied directly to your skin. You can also smoke cannabis, vape it, or consume an edible. How you get CBD into your system depends upon your preference and the issue you're looking to treat. If you're unsure of the best method, speak with a budtender at your local cannabis dispensary.
While it doesn't have the same euphoric effects as THC, CBD is still a beneficial cannabinoid that shouldn't be overlooked. CBD helps with chronic pain and inflammation, anxiety, and even skin-related concerns. No matter what your reason for using cannabis and CBD, be sure that you source your products from a licensed dispensary.